SLT for early glaucoma treatment
SLT is an advanced, non-thermal, 532-nanometer, nanosecond laser treatment, which can achieve reductions in IOP as effectively as medication, WITHOUT the associated side effects or problems with patient compliance. SLT is ideally suited to glaucoma patients with intolerance to, or who may be frustrated with, the effectiveness of their medications; it can play a role in reducing their associated financial and lifestyle burdens. 1 3 
Unlike ALT, which is a deliberately destructive procedure, permanently scarring the trabecular meshwork to provoke a pressure lowering response; the sparse laser energy applied in SLT is targeted and selectively absorbed by melanocyte cells in the Trabecular Meshwork, with no collateral damage to surrounding tissue structures.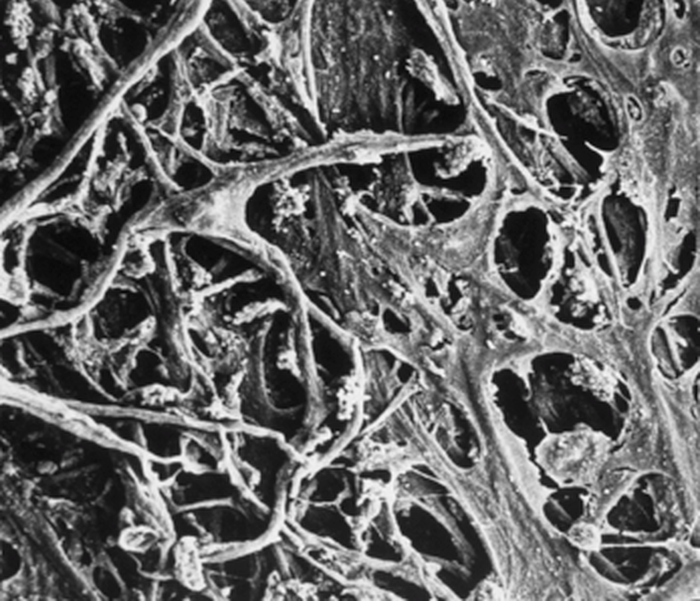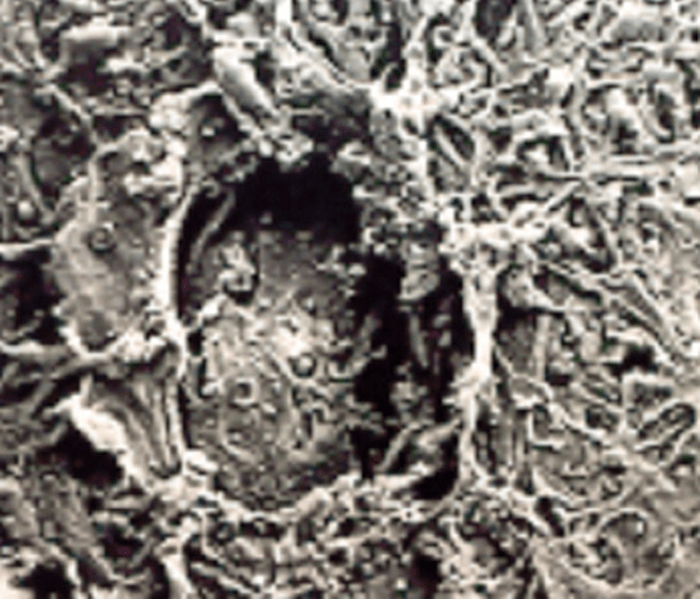 SLT works by applying selective photo-thermolysis of the pigmented trabecular meshwork cells. This stimulates the release of proteins and cytokines and the recruitment of macrophages to improve the circulation of aqueous humor through the trabecular meshwork and the inner wall of the Schlemm's canal.  
The selective photo-thermolysis of SLT takes place at a cellular level producing a wound healing effect without causing structural damage to the trabecular meshwork.  Collector channels are cleared in the juxtacanalicular tissue improving aqueous outflow and significantly reducing IOP.
Always use the appropriately rated safety eyewear when operating a laser. SLT is a relatively simple outpatient procedure performed by a laser, delivered at the slit lamp, using a 1 X magnification indirect, Gonioscopy contact lens. During treatment, approximately 50 confluent laser-spots of 4-nanosecond duration are placed along each hemisphere of the Trabecular meshwork. 
Recommended Treatment Guidelines have been prepared in cooperation with Ellex/Quantel Medical's SLT Clinical Advisory Network and provide general guidance for physicians who are new to the SLT technique. It is the operating physician's responsibility to familiarize themselves with the latest recommended techniques.
Video courtesy of Prof. Philippe Denis, University Hospitals of Lyon, France.
Glaucoma treatment : SLT Procedure
Prof. Mark A. Latina Tufts University School of Medicine, Boston, MA (USA)
Selective Laser Trabeculoplasty, (SLT), is a highly effective laser therapy for the treatment of Primary Open Angle Glaucoma, (POAG), and ocular hypertension. It is non-destructive and repeatable, selectively targeting pigmented cells in the Trabecular Meshwork to stimulate a wound healing effect, promoting cellular regeneration WITHOUT structural damage.
SLT is more likely to be cost-effective than medical treatment and provides drop-free IOP control in most patients, for at least 3 years, supporting a change in clinical practice.1 2
SLT can be used as first-line glaucoma therapy or in combination with pharmacotherapy.
SLT lowers IOP by up to 30%, reducing problems with patient compliance, decreasing the overall medication burden.
randomly assigned to SLT (329 patients)
or eye drops (323 patients).
of SLT patients reached target IOP and were drop-free at 36 months
5 times less medication-drop related adverse events* with SLT. *Aesthetic side effect or ocular reactions.
Selective Laser Trabeculoplasty, (SLT), is clinically proven by the light trial to be a safe and effective first-line therapy for the treatment of primary open angle glaucoma or ocular hypertension. Tango Reflex incorporates Ellex's proprietary SLT technology providing superior energy control, a sharp-edged aiming beam and the industry's fastest firing rate of four shots per second. 3 With an enhanced view of the trabecular meshwork, you'll be able to perform SLT procedures faster more accurately.
Selective Laser Trabeculoplasty as a First-line Treatment
The glaucoma surgical landscape is evolving and changing dramatically as we move forward in the era of interventional glaucoma. The interventional glaucoma mindset represents a significant paradigm shift in patient care, taking the treatment burden out of the patient's hands and placing more emphasis on earlier laser intervention.
SLT: Positive implications from the LiGHT study
Glaucoma is a lifelong disease that requires continual monitoring and management. For many patients, glaucoma can be controlled medically—at least for a time—but the treatment is far from perfect. Complications, side effects, and compliance are common issues for those who rely on eye drops to control IOP. Other barriers to medical treatment include nonresponse to a medication, tachyphylaxis, and financial burden.
Selective laser trabeculoplasty (SLT) has come a long way in the last few years. The practice is gaining adherents as a first-line treatment for open-angle glaucoma for multiple reasons. And to give SLT a boost and provide an uber-coherent overview of the reasons in favor of SLT, Dr. Paul Singh spoke on its behalf at ESCRS 2022 in Milan.
The role of Selective Laser Trabeculoplasty as a primary and secondary treatment
Glaucoma is the most common optic neuropathy. The only clinically proven treatment is to reduce IOP by using medical, laser, and surgical therapies. Treatment is typically selected depending on the level of IOP, stage of the disease, pace of progression, and current and past treatment history. Glaucoma management with drops can be problematic, mainly because they can be difficult for patients to instill properly and because of the related side effects.
Selective Laser Trabeculoplasty: A Safe and Effective First-line Therapy for Glaucoma
In treating glaucoma, the typical route is often to prescribe medications. If topical drops fail to achieve a reduction in intraocular pressure (IOP), then the alternative is to try laser trabeculoplasty, and finally surgery.
Let There Be (Laser) Light
From 2019 to 2020, I co-chaired the European Glaucoma Society (EGS) Guidelines Committee with Carlo Traverso. The 5th Edition of the EGS guidelines was published in October 2020, after a superb team effort among a large number of colleagues (1). We aimed to promote evidence-based clinical practice and, to that end, followed GRADE methodology, including identification of key questions, critical evaluation of published literature, and formulation of recommendations.
Ranking Laser in Glaucoma Treatment
Glaucoma management has traditionally taken a stepped approach based on the level of risk involved. The low-risk treatment option is medication. Next are laser/selective laser trabeculoplasty (SLT), MIGS, and incisional surgery. It ends with the highest risk option of cyclodestructive procedures.
Terminology and Guidelines for Glaucoma
Download the EGS Guidelines on the European Glaucoma Society website.
Visual Field Outcomes from the Multicenter, Randomized Controlled Laser in Glaucoma and Ocular Hypertension Trial (LiGHT)
To compare visual field outcomes of ocular hypertensive and glaucoma patients treated first with medical therapy with those treated first with selective laser trabeculoplasty (SLT).
SLT earns a place as first-line therapy
Glaucoma specialists have traditionally viewed topical therapy as first-line treatment for glaucoma. Recently, however, this paradigm has been challenged. Selective laser trabeculoplasty (SLT), though FDA approved since 2001, has gained acceptance as first-line treatment over the last 5 to 10 years.
Selective Laser Trabeculoplasty Updates and Tips
The glaucoma surgical landscape is bombarded with a variety of new microinvasive glaucoma surgery (MIGS) procedures daily. These new procedures are altering the paradigm and treatment concepts of glaucoma surgery and are accelerating the importance of earlier surgical intervention aimed at reducing morbidity of progression, reducing the need for more aggressive surgical options (while preserving those options), and reducing the burden of medication along with patientcompliance issues, which is one of the most prevalent problems in glaucoma treatment today.
Selective Trabeculoplasty in the Management of Open Angle Glaucoma: Retrospective Analysis at 1 Year
In order to prevent the progressive and irreversible loss of optic nerve fibres, the treatment of glaucoma aims to effectively and lastingly reduce Intraocular Pressure (IOP) in affected patients. To this end, in addition to medical and surgical techniques, means of weakening the trabeculum by laser have been developed since the 1980s, following the pilot study by Wise and Witter.
SLT should be offered to all patients newly diagnosed with primary open-angle glaucoma or ocular hypertension and to those who are not happy on drops. In my practice, I use laser technologies from Lumibird Medical. The Ellex Tango and Quantel Fusion platforms both provide outstanding results for my SLT patient cohorts.
As a glaucoma specialist, having the Quantel Medical SLT Fusion gives me the confidence to offer my patients the best option as a first line of treatment.
In 2021, SLT laser therapy should be considered as a preferred first line treatment for glaucoma treatment and SubCyclo favored as an alternative treatment option to surgery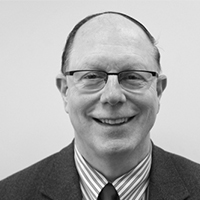 Massachusetts, United States
It is becoming increasingly clear that we should change the paradigm to use SLT as primary therapy. The earlier we can successfully address glaucoma, the better we can reduce the morbidity of progression, reduce the need for more aggressive surgical options and reduce the burden of medication and patient-compliance issues.
Talk about
Subthreshold Laser Therapy
1 Gazzard G, Konstantakopoulou E, Garway-Heath D, et al. Selective laser trabeculoplasty versus eye drops for first-line treatment of ocular hypertension and glaucoma (LiGHT): a multicentre randomised controlled trial. Lancet. 2019, Mar 9;393(10180):1505-16.
2 Ophthalmology. 2020 Apr;127(4):467-476.
3 Katz LJ, Steinmann WC, Kabir A, Molineaux J, Wizov SS, Marcellino G; SLT/Med Study Group. Selective laser trabeculoplasty versus medical therapy as initial treatment of glaucoma; a prospective, randomized trial. J Glaucoma. 2012,21:460-8
Learn more about those treatments